Offer an unforgettable experience to one of your loved ones!
One day caretaker, wild ride, Luminescences evening… There is something for all tastes and all ages!
In the skin of an animal caretaker
Discover the job of a zookeeper and what goes on behind the scenes at the zoo by taking part in our activities "Soigneur d'un Jour". On the program: feeding the animals, cleaning and maintaining the living spaces and creating enrichments.
For children from 7 to 10 years old: Meeting with raccoons, coatis and brown bears
For teenagers from 11 to 14 years old: Encounter with tigers, hippos, tapirs and snakes
For adults from 15 years old: Encounter with rhinoceroses, elephants and giraffes
Soigneur d'un jour
adolescent
Un après-midi à nourrir les animaux...
Seul, en famille ou entre amis, laissez-vous guider le temps d'un après-midi pour découvrir nos animaux. Au programme, nourrissage des animaux, découverte des coulisses, fonctionnement d'un parc zoologique moderne…
A luminous evening in an enchanted setting
Come discover our lantern trail for an evening of fun and wonder that the whole family will enjoy!
How to buy and use a gift voucher?
It will have a unique number that will allow the recipient to exchange it for their ticket.
Offer the voucher to one of your loved ones.
The recipient can now redeem their gift certificate on our website and choose the date of their activity.
Once the date is validated, he will receive the final ticket by email.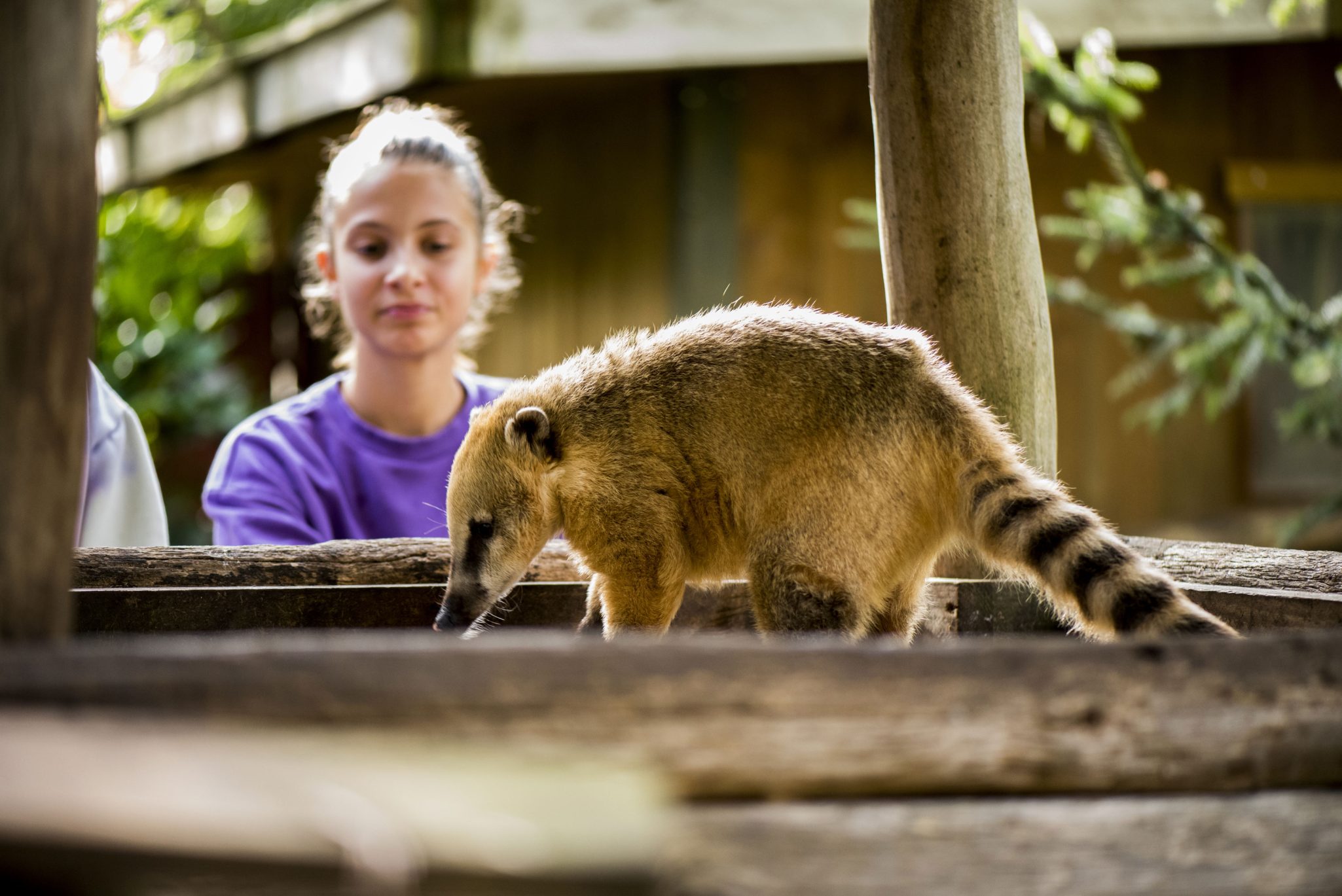 When purchasing your Gift Voucher, select the ticket with the amount corresponding to the desired activity.
The choice of the date will be made according to the places available at the time of the reservation.